Back office, mid-management and corporate function roles will be hit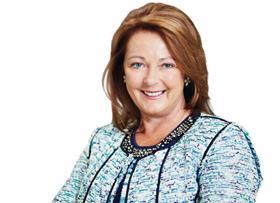 Troubled contractor Interserve will axe a number of jobs in the UK as part of a cost-cutting process following a fresh profit warning last month.
The redundancies are group-wide, impacting back office, mid-management and corporate function roles, a company spokesperson said.
It has begun a consultation process with staff, which is expected to last four weeks. The firm has not confirmed how many employees are likely to be affected.
The spokesperson said: "Since October this year, we have been reviewing our business strategy and performance to create a stronger platform for Interserve's future profitable growth.
"In the short term, we are reducing the overall costs within the business, and this will unfortunately have a direct impact on some of our people with possible job losses."
Interserve employs 55,000 staff throughout the UK and some 80,000 globally.
On 19 October, it warned it is unlikely to meet its financial covenants for 2017 after it issued a fresh profit warning and said the cost of quitting the energy-from-waste sector would now cost it close to £200m.
Providing an update on current trading, the firm said the amount it would have to shell out on pulling the plug on the sector has increased by a further £35m in addition to the £160m already provided – which itself had surged from the £70m initially stated last year.
The contractor also added trading in the third quarter has seen a slowdown from that reported in the first half of this year.
Interserve chief executive Debbie White (pictured) had said: "Despite our challenges, Interserve has a strong client base and many strengths as an organisation and I believe there is considerable potential for business improvement across the company.
"My team will focus on improving our margin performance in UK support services and ensuring good contract selection in UK construction, while reducing our cost base across the company."