Agreement now covers holiday firm's 680 retail stores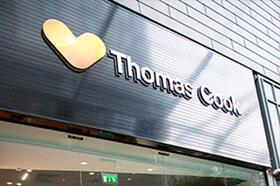 Interserve has won a new five-year contract to deliver facilities services across the holiday firm's UK property portfolio.
The firm currently delivers facilities services across Thomas Cook's 180,000ft2 corporate estate. This includes cleaning, security, reception, maintenance and electrical services for its offices in in Manchester and Peterborough, as well as contact centre in Falkirk.
From the spring, the account will also cover all of Thomas Cook's 680 UK retail stores and its aircraft hangar in Manchester – bringing together services for both corporate and retail locations for the first time.
Jeff Flanagan, managing director of commercial at Interserve, said it was the ideal partner for the holiday firm due to its mix of facilities services experience and UK-wide reach.
Last month, the embattled contractor secured £180m in additional short-term funding and reached agreements with its lenders to defer loan payments until the end of March.