German hospital group Schoen Clinic is to open its first medical faciltiy in the UK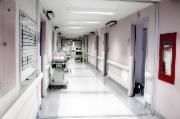 ISG has been awarded a £20m contract by the family-owned German hospital group Schoen Clinic to fit-out it first private medical facility in the UK.
A seven storey building on Wigmore Street near Harley Street in Marylebone, west London will be turned into a 79,000 sq ft advanced medical facility designed by architect BDP.
It will include 39 en-suite inpatient rooms across the top three floors of the building, along with consultation rooms, therapy and office space on the first floor, while three operating theatres will occupy the basement.
A radiology suite equipped will also occupy the lower ground level.
Work has commenced on site to strip the building back to its shell and core and ISG will also be carrying out structural work to strengthen the existing building to accommodate the specialist equipment prior to beginning the actual fit-out.
The project is due for completion in early 2018.
Danny Blakeston, managing director of ISG's engineering services business, said: "Schoen Clinic is a highly-respected healthcare provider and we are pleased to be part of the team delivering its first medical facility outside of Germany.
"With limited scope for new-build facilities in prime London locations, the growing trend is the conversion of existing properties into advanced healthcare facilities.
"Delivering these highly-engineered spaces into existing infrastructure is an immensely complex and challenging proposition and an area where ISG
has unrivalled expertise through projects like our recently completed core pathology unit for HSL in a former office block at One Mabledon Place, near Euston."
Schoen Clinic currently operates 17 facilities across Germany that specialise in orthopaedics, neurology, and mental health.