The board of ISG has unanimously rejected the increased takeover offer from Cathexis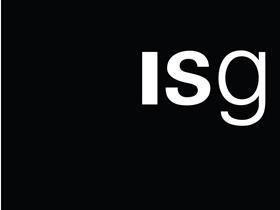 ISG's board has unanimously rejected US investor Cathexis' increased takeover offer, stating it "continues to undervalue ISG and its future prospects".
The board said it had, with its advisers, "carefully considered" the raised offer of £1.71 made yesterday (3 February) before deciding to reject it.
Cathexis had upped its offer by 20% to £85m, up from £71m. The US investor has said the increased offer is final and will not be raised further.
In its rejection ISG said it had taken into account recent issues in its UK construction business and the time it could take for the firm to fully deliver on its turnaround plans. But the board said it "remains confident" that, alongside improving trading in its core fit-out businesses, it can provide "greater value for shareholders than the offer".
The board also said it has "taken into account" the fact Cathexis has amassed more than 33% of ISG shares, and the potential impact of such a significant shareholding should its offer be unsuccessful. Cathexis needs 50% ownership or support to seal the deal.
ISG's board added that it will be writing to shareholders with its formal response to the offer shortly to explain why it has reached this conclusion and "strongly advises" them to take no action and, in particular, not to sell their ISG shares.
Shareholders have until 17 February to respond to the increased offer.