Board reluctantly advises shareholders to accept £85m offer by US investor Cathexis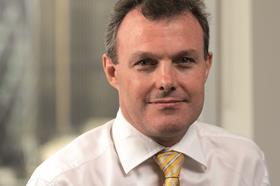 ISG's board has reluctantly u-turned and backed the £85m takeover bid for the firm by US investor Cathexis.
In a statement to investors this morning, the ISG board advised shareholders to accept the bid, after it learned Cathexis had amassed an interest in 48.4% of its shares - Cathexis only requires 50% support to seal the deal.
The ISG board, led by chief executive David Lawther (pictured), stressed it still believes the offer "undervalues" the company, but it argued it was now in the best interests of shareholders to accept the deal given Cathexis' significant and growing minority stake in the business.
ISG's board initially rejected both offers by Cathexis for the company, including the latest offer of £1.71 a share, or £85m.
Cathexis' original offer, made in December, was for £1.43 a share, or £71m in cash.
Tony Williams, analyst at Building Value, said: "The Americans have played a blinder and have pretty much herded ISG to the exit for a knock down price."