The board of ISG has unanimously rejected the takeover offer from US investor Cathexis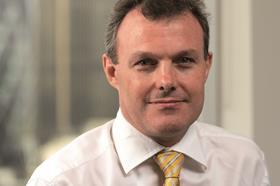 ISG has confirmed its unanimous rejection of US investor Cathexis' offer saying it "materially undervalues the company".
Cathexis made an offer of £1.43 per share on 19 December, a 17% premium on ISG's closing share price at the time, valuing the company at £71m.
The board of ISG - led by chief executive David Lawther (pictured) - has set out it main reasons for rejecting the "inadequate" offer stating that it "fails to reflect the recent growth and future potential of ISG's core fit-out businesses".
The board also accused Cathexis of being an "astute investor which has bought its ISG shares at times when the share price has been low and now sees further value in your ISG shares at your expense".
"Cathexis is not paying an adequate premium for control of your Company and your dividend is at risk if it seizes control of your company," ISG's board added.
ISG's response comes after Cathexis circulated a full offer document to its shareholders. The ISG board said it will be writing to shareholders to explain these principal reasons for the rejection of the offer and advised shareholders "to take no action whatsoever and to ignore the offer".
ISG chairman Roy Dantzic said: "Cathexis is an astute investor which has shrewdly built up its shareholding in ISG. The Board urges shareholders not to give away your value in ISG at today's inadequate offer price."
Cathexis already owns around 30% of ISG's shares and intends to take the firm private and has argued that "due to the size of the company, the nature of its business, the cyclicality of its markets and the volatility of its share price and trading performance" it is better suited to private ownership.
Last week Building reported that some analysts believe Cathexis will up its offer for ISG - perhaps as high as £2 per share.