Board advises shareholders to 'take no action'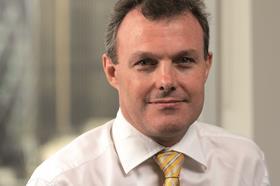 The board of contractor ISG has rejected US investor Cathexis' unsolicited £71m takeover bid for the firm, which it says "significantly undervalues the company".
The board will write to shareholders advising them to "take no action" and not to sell their ISG shares.
ISG set out its position in a statement to investors this afternoon. The response comes after Cathexis set out the terms of its offer in its own statement this morning.
Cathexis is offering £1.43 per share, a 17% premium on ISG's closing share price yesterday, and valuing the company at £71m.
The offer comes after a difficult trading period for ISG caused by problem legacy contracts in its UK construction division, which resulted in a profit warning last Tuesday.
In its statement Cathexis argues ISG is better suited to private ownership "due to the size of the company, the nature of its business, the cyclicality of its markets and the volatility of its share price and trading performance".
The statement reveals Cathexis first approached ISG's board with an offer in June this year, but was rebuffed and told it had "very significantly undervalued the company". However, Cathexis said the profit warning last week "reaffirmed its conclusion that ISG ought to be a private company".
Cathexis added: "[The deal would] enhance the company's long-term strategic potential and allow its management to focus on growth.
"Cathexis believes the offer provides the certainty of a realisable value to ISG shareholders and allows them to mitigate the inherent risks that the Company's core construction business, by its nature, is unpredictable and prone to extraordinary losses from time to time."
Cathexis is seeking approval from 90% of ISG shareholders to seal the deal. It already owns 30% of ISG's shares.
ISG is led by chief executive David Lawther (pictured).