Firm says profit down 80% but forward order book at record level
ISG became the latest contractor to say its 2020 numbers have been shredded by covid with the firm reporting pre-tax profit down last year by close to 80%.
The firm behind the fit-outs of new headquarters buildings for US tech giants Facebook in King's Cross and Apple at the Battersea power station redevelopment said profit slumped to £8.9m last year from 2019's £44.2m. Revenue was down 23% to £2bn although its forward order book was up £100,000 to a record £1.5bn.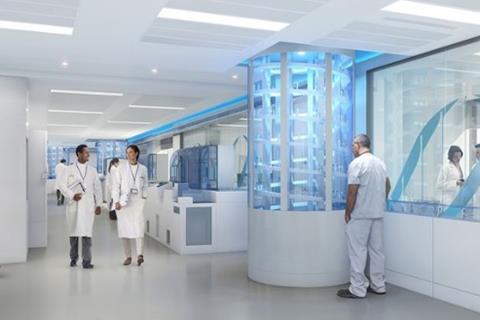 The division which took the biggest hit was its engineering services business, which includes its science and health and datacentre sectors, with income here falling 63% to £293.3m with underlying profit slumping to £6.8m from £27.7m.
Income at its construction arm was up 23% to £691m but underlying profit was off 60% to £1.9m as the lockdown and the cost of implementing social distancing measures took its toll.
Its biggest division, fit-out, fared better with turnover down 15% to £1.04bn and underlying profit slipping 6% to £30.9m.
UK fit-out work fell 22% to £651.5m as the firm said several projects had been delayed into 2021. But it added: "While there is no doubt the role of the office will change, we are not seeing a slowdown in that market."
Around half of fit-out's income is from overseas with the firm saying more than £200m of its revenue now comes from Germany and Spain. It said the growth in Europe was down to large-scale office projects and a growing volume of landlord direct projects.
The accounts also show ISG was handed £6.1m in government grants from various countries for covid assistance given to employers.
It said that the outstanding amount in directors' bonus payments, deferred last year because of the pandemic, would be paid this year and amounted to £7.2m.
The amount paid out by the firm for redundancies – classed in the accounts as termination payments – went up from £2.6m to £4.4m.
Chief executive Paul Cossell said a good performance from the business in the past few years and helped the firm cope with the pandemic and lockdowns.
He added: "Four years of consistent profitability and growth provided the financial and structural resilience to weather an unprecedented period of market uncertainty and emerge with a record forward order book."
The firm's net cash position at the end of last December was £101.5m, down from £116.9m in 2019.