Exclusive: Firm puts jobs at risk in development division following review of public-private partnerships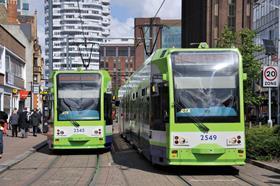 John Laing has reviewed its approach to public-private partnerships, with the firm withdrawing from bidding for new joint ventures with councils and placing 16 employees' jobs at risk.
In a statement, John Laing said that it was "concerned" about a lack of "social infrastructure opportunities in the foreseeable future", citing in particular the Local Asset Backed Vehicle (LABV) model, which it said had "not gained sufficient traction".
As a result, the firm said it would be "ceasing to bid [for] new LABV opportunities" and would withdraw from LABV bids in its pipeline, apart from Stockport, which John Laing Integrated Services would continue to pursue.
A John Laing spokesperson would not say how many LABV schemes it had been intending to bid for.
John Laing said it remained "totally committed" to its £450m Urban Regeneration Vehicle, in partnership with Croydon council, which was the UK's first LABV, and its projects in Hastings, "through all existing and future development phases".
It added that selected partnerships in the health sector, such as the current Addenbrooke's Forum bid, would continue to be pursued.
The firm said in the UK it would now "primarily focus on transport, waste, health and renewable energy".
"In addition we will continue to grow our overseas activities," the firm said.
The firm said that as a result of the review it had placed 16 jobs at risk of redundancy.
Peter Hogg, partner in EC Harris, said it was not a "surprise" that John Laing was withdrawing from LABVs as councils were finding it difficult to realise viable proposals.
"It's not the market many people thought and hoped it would be, so it's not a bolt from the blue," he said.
Richard Parker, head of housing finance at PwC, said that although LABVs have been highlighted as an innovative tool for councils to bring forward development, difficult economic conditions and public spending cuts meant fewer schemes were coming forward than expected.
"Councils are currently focused on delivering budget and service cuts rather than innovation in the use of their assets," he said.
"At the moment the focus is elsewhere and in many places in reducing headcount they're also reducing their capacity to innovate."