Restructuring of the merged Keepmoat and Apollo businesses has completed, with Keepmoat chief executive Ian Sutcliffe stepping down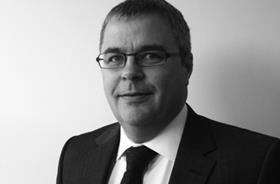 The restructuring of the merged Keepmoat and Apollo businesses has completed with the loss of around 250 jobs, newly-appointed chief executive Dave Sheridan has said.
The company originally planned to make 200 jobs redundant as part of the process, Building reported in April.
Sheridan was appointed to lead the £1bn-turnover combined Keepmoat business today, after former chief executive Ian Sutcliffe stepped down after just nine months in the role.
Sheridan declined to comment on the reasons for his predecessor's deaparture, saying he "wasn't party to those conversations".
The company also announced it has completed a refinancing that leaves it "owned in a partnership between management and Lloyds Banking Group".
Under the refinancing, private equity group Coller Capital has "taken a step back" and a "smaller share" in the company, Sheridan said.
He declined to comment on the relative shareholdings of the Keepmoat management and Lloyds.
Both Keepmoat and Apollo were part of a portfolio of businesses which was originally owned by Lloyds HBoS until the portfolio's July 2010 sale to Cavendish Square Partners, which is majority owned by private equity group Coller Capital.
Keepmoat's new funding arrangements replace a temporary bridging loan that it organised at the time of the merger.
The refinancing "significantly reduced" its debt and resulted in a new £125 million revolving credit facility - an increase of £50 million to allow it to "take advantage of market opportunities".
Sheridan said the refinancing was "good news for customers" and would enable the firm "to do more for them".
He said the firm would target more work in the south of England and more partnership deals with clients under his leadership.
The firm also disclosed unaudited figures for its financial year ended 31 March 2012 this week.
Keepmoat turned over £1bn and made a profit before exceptional items of £57m over the period.
Keepmoat currently employs 3,200 people and operates from 22 offices across Britain.