Contractor to deliver 248 homes in Maida Vale, of which half will be for affordable sale or rent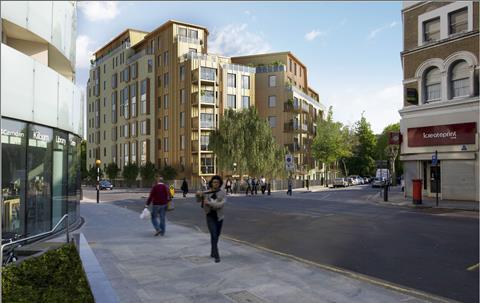 Keepmoat has bagged a £50m contract to build 248 homes in Maida Vale, central London, of which half will be available for affordable sale or rent.
The scheme involves redeveloping the 1960s-built Tollgate Estate, a housing estate earmarked for regeneration by Westminster City Council back in 2010.
Client Latimer, part of Carion Housing Group, will deliver 195 new homes and 53 refurbished homes, with the estate's existing low-rise blocks demolished to make way for the new flats.
The mix of the scheme is 50% open market sale, and 50% affordable home ownership and social rented homes.
Once complete, 50% of the scheme will be sold back to Westminster City Council.
The news comes after Keepmoat last week acquired a £40m-turnover North-west social housing firm, MCI Developments.
The Wigan-based company delivers affordable homes for housing associations across the North-west and west Midlands, including for Liverpool Mutual Homes, Great Places Housing Group and Places For People.
Commenting on the Maida Vale scheme, Kerry Kyriacou, group director of development at Latimer, part of the Clarion Housing Group, said: "Building for Market Sale is fundamental in enabling us to fulfil our core social purpose. Each year we invest every penny of our surplus, and more, in the supply of new affordable housing. This large-scale project demonstrates our ability to work flexibly to facilitate affordable housing."
Dan Germann, regional managing director at Keepmoat said: "This project is delivering much more than traditional social housing, it is showcasing our ability to build high-end, mixed tenure, social rent, affordable and private sale homes at large scale, in an area where people genuinely want to live and where homes of all kinds are in increasingly high demand."