Firm's Asia Pacific arm set to rack up £15m loss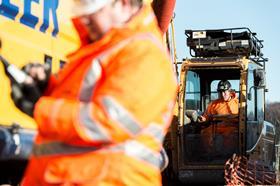 Keller has warned that its Asia Pacific business is expected to rack up a loss of up to £15m by the end of the year.
The £2bn ground engineering specialist said that worsening market conditions in Malaysia meant the business would turn in a pre-tax loss of between £12m and £15m in the 12 months to December.
In an update to the Stock Exchange this morning, the firm said it had also booked the loss following "the reassessment of project performance" at its ASEAN arm, its Singapore and Malaysia business, and its Australian Waterway business, "as a result of recent changes of the management".
It added: "As a consequence the Group is undertaking a strategic review of the affected business units and will update the market in due course with the outcome of the review."
As of 10am Thursday morning, Keller's shares had shed 27% of their value.
Cenkos analyst Kevin Cammack said: "Keller's superior relative performance in 2018 will be put to the sword with events in ASEAN and of course will prompt questions again over management's control of its farther flung empire.
"I would not start to think about attractive price recovery until the stock has reached/ settled at below 750p in this current climate."
Keller said the rest of its business was trading in line with expectations.