Former HCA boss calls proposal "wrong in principle and practice"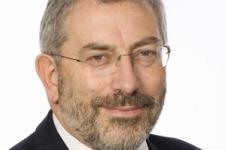 The former chief executive of the Homes and Communities Agency and head of the civil service, Lord Kerslake, is set to hit out at the proposed extension of the Right to Buy to housing association tenants.
Bob Kerslake told the Observer that the plan to extend discounts to housing association tenants in order to buy their homes was "wrong in principle and wrong in practice" and that he would use his maiden speech in the House of Lords tomorrow to denounce the plans.
His comments follow concerns from the sector that the proposed changes, which will see tenants granted discounts of up to £103,000 to buy their homes, will affect their ability to borrow to fund new build construction.
Kerslake is one of the most senior public sector housing voices in the country, having been chief executive of the HCA when it was set up, before becoming permanent secretary at the communities department and then head of the civil service.
Kerslake told the Observer: "I will raise my serious concerns about the policy in its current form. I think it's wrong in principle and wrong in practice, and it won't help tackle the urgent need to build more housing and more affordable housing in this country, particularly in London."
The paper also reported that Conservative London mayor Boris Johnson was concerned his party's plan will damage London's "social mix", by forcing councils to sell off expensive homes and build replacement ones in cheaper areas.
Conservative Party plans to extend the Right to Buy to 1.3m housing association tenants, published in last week's Queen's Speech, were branded "mad" by the chief executive of the G15 group of housing associations, Brendan Sarsfield.