Four year initiative spearheaded by Construction Innovation Hub
The Construction Innovation Hub has unveiled the firms who will be part of its four-year government-backed programme to transform UK construction.
The hub's platform design programme will allow new buildings such as schools, hospitals and prisons to be designed and built using methods to improve their overall performance.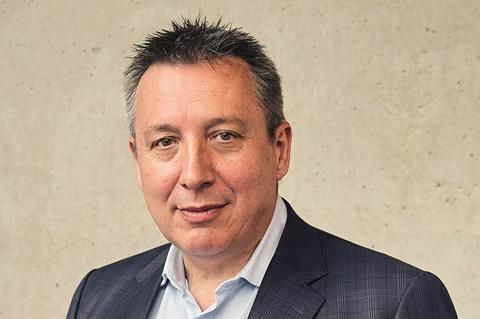 Skanska, Bam, PCE, Mid Group, Mace, Mott MacDonald and a joint venture between Kier and Vinci have been appointed to the programme.
Firms will aim to improve buildings by increasing whole-life value, reducing carbon and energy use, along with better safety and quality.
They will also develop and refine their products, technologies or services which will then be installed and showcased on a proof-of-concept building, showing how these solutions can be used across a range of government projects.
Speaking at the Futurebuild event, Construction Innovation Hub programme director, Keith Waller (pictured) called the programme "a game-changer for construction".
He added: "With the right blend of expertise and collaboration across government and industry, we could see a critical mass of new built projects like schools and hospitals constructed using the Platform approach in as little as 10 years, driving improved productivity and performance for the sector and better outcomes for the environment and society."
The programme will be supported by manufacturing, building performance and digital specialists from the Hub's three partners, the Manufacturing Technology Centre, BRE and the Centre for Digital Built Britain.
More than 40 businesses, including SMEs, from a range of disciplines will also be part of the programme by providing design, specialist consultancy services, sub-assembly, components and materials for the proof-of-concept building.