Contractor given two week deadline as May Gurney and Costain set May dates for shareholders to vote on £178m merger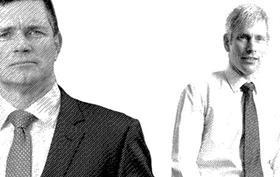 Kier has two weeks to table a bid for May Gurney, after the services firm set a date for its shareholders to vote on a proposed merger with Costain.
May Gurney said today that its shareholder would be asked to vote on the proposed £178m offer from Costain on 7 May, with Costain shareholders to vote the following day. The merger is being recommended by both boards.
To prevent any disruption Kier has until 5pm on 26 April to decide whether it is going to table a rival offer.
Kier is currently going through May Gurney's books to see decide whether it will table a rival offer, which would upset the agreed £178m all-share merger proposed between Costain and May Gurney last month.
Kier has to table any bid more than 10 days before Costain and May Gurney shareholders vote to approve their proposed merger, meaning any rival bid will need to be submitted on or before 26 April.
According to the Times newspaper, Kier directors are to spend this weekend mulling over plans for a rival bid, before a full formal board meeting is held next Wednesday (17 April).
The Costain and May Gurney merger would create a £1.6bn turnover contractor and support services firm specialising in the public and regulated sectors, and employing 11,000 staff.
Costain chief executive Andrew Wyllie, who would remain chief executive of the merged organisation under the plan, said it would generate cost savings of £10m a year by 2015 with 150 jobs likely to go as the firms combined.
If shareholders vote for the deal, it is expected to be rubber-stamped by early June.