Contractor says it is on course to meet trading expectations for the current financial year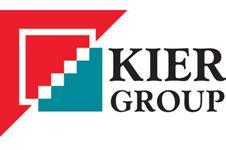 In an update to the City today, Kier said its construction division continued to be "resilient" and it had maintained operating margins above 2%.
It added that over the period from 31 December 2011 until today it had secured more than£400m of new work and its order book of secured and probable work represented its entire forecast revenue for the current financial year – as well as 80% of forecast revenue for the 2013 financial year.
"Our focus remains on high quality work that has high barriers to entry, such as power, waste and transport, where we can utilise our innovation and technical skills to deliver the best solution for our customers and we are making good progress with further schemes in negotiation," the firm said.
See here for a full interview with Kier chief executive Paul Sheffield
The firm reiterated the importance of its property division, which had maintained its targeted 15% return on capital employed. It said that in its homes business the focus remained on developing mixed-tenure affordable housing, together with reducing cash investment by developing and disposing of its existing land bank.
It said it expected to achieve in excess of 600 completions in its private housing business in the year, "slightly ahead of forecast, reflecting healthy sales from two apartment schemes that will complete next year".
The firms added that its services divisions was "trading as predicted" with its order book delivering long-term visibility of revenues, delivering an expected 4.5% operating margin.
The firm said: "With our strong balance sheet, our excellent track record of delivery and our great people, we remain well placed to win new work, particularly in our chosen growth markets, to strengthen the business both now and over the medium term, which will enable us to maintain our progressive dividend policy.