Kier Living teams up with investors to build homes for public sector clients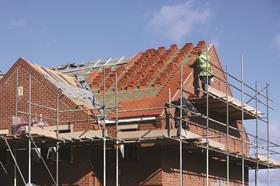 A group of investors and housing developers including Kier Living have set up a £1bn fund to build 10,000 new homes.
The partnership - which also includes Cheyne Capital, the Homes and Communities Agency and Lloyds Bank - aim to help the public sector build the homes over a five-year period.
It will work with housing associations and local authorities to build homes on their land and give them the choice between sale or rental developments, with scope for up to 50% of each development to provide affordable housing.
The partnership will also provide public sector clients with the chance to get income from their land and offer wider job opportunities and apprenticeships for local communities.
John Anderson, executive director of Kier Living, said the partnership will bring "scale and momentum" to Kier's mixed-tenure housing delivery model, "for public sector clients across the UK who hold land but don't have the capacity to develop new housing."
The partnership said it will also reinvest a proportion of its profits to initiatives supporting architecture, innovation and the environment.