Claim includes amounts paid out in dividends, advisory fees and losses incurred while the contractor was trading
KPMG is being sued for up to £1.3bn for its role as Carillion's auditor in the lead up to the contractor's collapse.
In legal action launched by the Official Receiver on behalf of creditors, it is alleged KPMG failed in its duties as auditor to spot misstatements in Carillion's accounts.
Carillion, which was the country's second biggest contractor, went into liquidation in January 2018.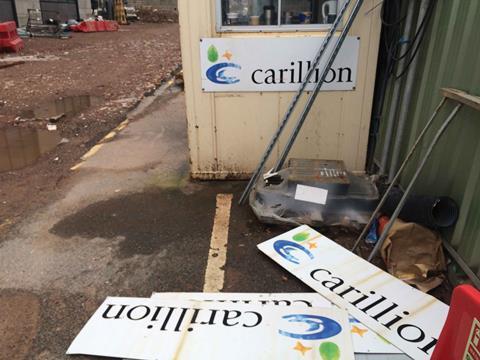 The sum of the lawsuit's claim represents the amount Carillion paid out in dividends, advisory fees and losses incurred while the group continued to trade.
Included in the claim are dividends of around £210m, professional fees of about £31m and trading losses of more than £1bn.
A spokesperson for the Official Receiver said: "The Official Receiver has taken this action in the interests of creditors who lost substantially in the liquidation. The decision is based on legal advice, which is that KPMG is answerable to Carillion's creditors for a portion of their losses."
It is claimed that the value of major long-term construction contracts was not properly accounted for.
These jobs include the Royal Liverpool Hospital, which is still not complete, work on the first phase of the Battersea Power Station redevelopment and the Aberdeen Western Peripheral Route road job.
In response, KPMG UK said: "We believe this claim is without merit and we will robustly defend the case. Responsibility for the failure of Carillion lies solely with the company's board and management, who set the strategy and ran the business."
The legal action on behalf of Carillion's creditors is being led by Matthew Bunting of Quinn Emanuel Urquhart & Sullivan and has been filed at the Commercial Court of England and Wales.