European boss given global role in latest upheaval at European arm of Australian property giant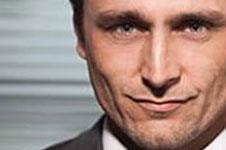 Lend Lease's European chief executive Dan Labbad insisted the firm was committed to the UK market after the announcement this week that he had been promoted to the role of global chief operating officer in Australia.
Labbad, who was appointed Europe, Middle East and Africa (EMEA) chief executive in April 2010, has overseen the demise of the firm's 125-year old "Bovis" construction brand, and a far-reaching management reshuffle that has seen many of the former senior construction staff leave.
Labbad will stay in the UK until the end of the year to oversee the business while a replacement is appointed. He said the firm would stick to its existing strategy of pursuing growth in both its development and £800m-turnover construction business.
His decision to stay until the end of the year is likely to be seen as a way to reassure the market of the direction of the EMEA business following a succession of senior level changes.
Labbad said there was no truth in speculation the construction business, which secured £1bn of new orders in 2011, was being retained solely to service the firm's own developments, such as the Elephant & Castle regeneration scheme. He said that no more than 30% of the construction division's turnover would come from Lend Lease projects in the next few years.
Speaking exclusively to Building, Labbad said: "I will continue to support the EMEA business. The ongoing success of the business will reflect directly upon me; I will be taking a special interest in it," he said. "There will be no change in strategy for the EMEA business. We have the leadership in place and we have a business that wants to grow.
"Anyone that questions Lend Lease's commitment to the UK is talking utter gibberish."
Labbad's replacement will be the fourth figure with responsibility for the UK construction business since the departure of Australian Murray Coleman in October 2008.
Labbad accepted the Australian role after the departure of existing chief operating officer Scott Charlton. "This wasn't something I was planning to do. It's a great honour, but it wasn't an easy decision," he said.