Europe chief executive Dan Labbad appointed Group chief operating officer and will relocate to Australia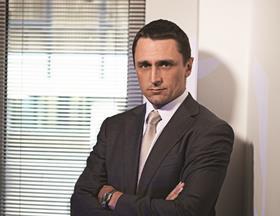 Lend Lease has appointed Dan Labbad as Group chief operating officer in a move that will see him relocate to Sydney later in the year.
The move means the firm will be seeking a new head in the UK.
Labbad has worked at Lend Lease for 15 years and has been chief executive of the Europe, Middle East and Africa (EMEA) region since April 2010.
He has worked in a range of operational and leadership roles in Europe and Australia in the construction, retail, residential, infrastructure development and investment management businesses, as well as on major projects.
In addition to his new responsibilities as chief operating officer, Labbad will continue as chief executive of the EMEA region until a replacement is appointed.
Labbad will be based in London before permanently relocating to Sydney later in the year.
Labbad said: "We have built a senior management team in the EMEA region which has the strength and depth to drive our business forward.
"We have successfully re-positioned the business and are now well placed for growth."
"My new role will include supporting the Lend Lease regions, including EMEA, so I will continue to be closely involved with the local business."
Lend Lease Group chief executive and managing director, Steve McCann said: "The depth of experience Dan's appointment brings to the Group COO role will help to drive our strategic direction to be the leading international property and infrastructure group".


Dan Labbad is speaking at Building's Government Construction Summit on 2 July at the Park Plaza Westminster. Labbad will be joining Mark Prisk, Minister for Business and Enterprise at the Department for Business Innovation & Skills in the afternoon keynote session on 'Driving better value from public sector construction'. To find out more and secure your delegate place visit www.governmentconstructionsummit.co.uk.