Shadow housing minister says party would continue with many of coalition's reforms on housing and planning policy to ensure continuity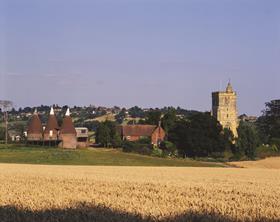 Labour's shadow housing minister has said a future Labour government would continue with many of the coalition's current policies on housing and planning in a bid to ensure the industry has "continuity".
Speaking at a fringe event at the Labour Party conference this morning (23 September), Jack Dromey responded to a challenge from the Home Builders Federation to say he agreed that house builders required a consistent regulatory environment to improve supply as the economy recovers.
He said: "We are totally committed to going down the path this government has been going, for example, to underpin the process of institutional investment [in housing]."
Dromey also praised coalition planning reforms such as those leading to the the 600 neighbourhood plans so far produced.
He admitted that both major parties had failed to tackle the roots of the current housing crisis.
But he claimed that Labour had a better record on mass housing programmes and said it had the will to truly address the crisis, adding that bringing in new players into housebuilding was part of the solution.
He said: "The building and land industry is dysfunctional. We have a low volume, high return market. We no longer have the participation of small and medium sized builders."