Shadow housing minister John Healey admits it may not be possible to stop flagship Tory policy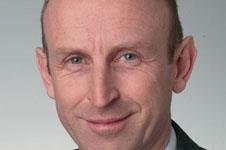 Shadow minister of housing John Healey has said he will fight the extension of Right to Buy as housing took centre stage at the Labour Party conference.
Speaking at a housing fringe event held by the Smith Institute, which published the shadow housing minister's discussion report bringing for the case for building 100,000 public homes a year, Healey said "I would do whatever we could to lead opposition in parliament. Whether we could defeat it [Right to Buy] is uncertain."
Healey's comments come in advance of a vote this week by housing associations on whether to accept the extension of the Right to Buy policy to the sector on a voluntary basis, following a deal between the National Housing Federation and communities secretary Greg Clark. The proposal would avoid the need for statutory regulation which associations fear could see them reclassified as public sector bodies, but needs to be approved by associations by Friday this week.
Healey said the vote on the controversial proposal was "timed for maximum political benefit" being on the eve of the Conservative Party conference.
Stephen Howlett of Peabody said his association was "under pressure" over right to buy. "We feel we were faced with a firing squad, hoping the guns weren't loaded," he said. However, he said he would be recommending the deal to the board of Peabody as the arrangement would safeguard around 10,000 homes Peabody have in London.
Howlett also said that the 1% reduction in rents announced in George Osborne's July budget would reduce Peabody's development programme by 14,000 homes at least.
L&Q chief executive David Montague, speaking at a separate housing fringe event put on by housing associations Moat, Metropolitan, Circle, L&Q and Peabody, said he supported the deal. He said voluntary right to buy was "better in the long term for social housing" as statutory right to buy would threaten the reclassification of housing associations.
Montague also called for a "long-term cross party solution" to build "3 million homes in the next 10 years," adding that a long-term plan would also need land to guarantee production to provide the much needed homes.
Sarah Hayward, leader of Camden council, said the government's right to buy policy meant it would have to sell off 400 home deemed high value because of land values in London and Camden. "Every new build [in Camden] will be high value because of land values," she said.