Autumn statement contains no new powers for councils or transport cash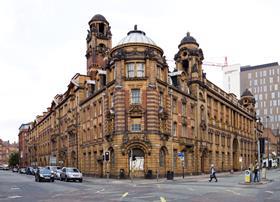 Chancellor George Osborne's plan to create a "northern powerhouse" for the economy in the North of England have been slammed for having "nothing of substance".
Osborne had been expected to announce fresh details of his plan for a "northern powerhouse" in today's statement, such as fresh powers for councils in west and south Yorkshire, along the lines of those already granted to Greater Manchester (pictured).
Extra nitty-gritty was also anticipated on moves to boost east-west rail links across the north of England.
However beyond the announcement of an advanced materials research and innovation centre and a £78m theatre complex, both in Manchester, the statement contained no fresh moves on implementing Osborne's "northern powerhouse" plan.
The statement says that the government is holding discussions with a number of city areas over further devolution.
Richard Threlfall, UK head of infrastructure, building and construction at KPMG, said: "City leaders across the country will be drowning their sorrows tonight after the Chancellor offered warm words but nothing of substance on devolution.
He said it was "deeply disappointing" that the government had "failed to bring forward any proposals for fiscal devolution to England's major city regions, as many had hoped".
"Compared to other countries, the buying power in the hands of UK local government is almost pointlessly small.
"Without a greater degree of control over local taxes all talk of devolution, investing in our city regions, and rebalancing the UK economy is just hot air."
Ed Cox, director of the thinktank IPPR North, welcomed the chancellor's renewed commitment to the north of England, but expressed disapoointment that no further cities have followed Manchester's lead by brokering their own devolution deals.
He said: "It is right that they should take the necessary time to ensure their deals meets their local aspirations but they must not lose the devolutionary momentum generated by the Scottish referendum and we need to see plans for progress outside of the big cities too."