A full round-up of industry reaction to today's Budget
Housing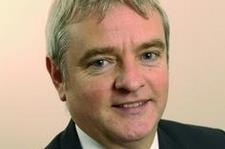 On the Help to Buy ISA, David Orr, chief executive of the National Housing Federation, said: "This is another short-term initiative for first-time buyers, not a budget to end the housing crisis.
"We are pleased that the government recognises how difficult it is to get on the housing ladder. But the housing crisis is a long-term problem that calls for a long-term solution and one that affects more than just prospective buyers.
"The Help to Buy ISA will help people scrape together deposits but it fails to address the root cause of unaffordability - the chronic undersupply of homes, which has driven up prices. It also does very little for those languishing on social housing waiting lists, in temporary accommodation and the homeless - who are victims of an undersupply of affordable housing.
"With just 50 days until the election, we need politicians to pull their heads out of the sand and commit to yesterday's Homes for Britain rally's call for a long-term plan within a year of entering government which will end the housing crisis within a generation."
Stephen Hodder, president of RIBA, said: "Today's Budget was an opportunity to demonstrate real commitment to a major programme of investment in new homes and to lay the foundations for supporting successful communities – on both counts the Chancellor has left us uninspired.
"Today's Budget was an opportunity to demonstrate real commitment to a major programme of investment in new homes and to lay the foundations for supporting successful communities – on both counts the Chancellor has left us uninspired."
On the creation of 20 housing zones outside London, Melanie Leech, chief executive of the British Property Federation, said: "The Federation was an early proponent of housing zones and we are pleased to see their
"Spending cuts have meant that support for brownfield development all but disappeared during the recession. Housing Zones are welcome recognition that we can deliver significant amounts of desperately-needed housing on brownfield land, but that this will often need both central Government support and clarity of purpose at local level."

'Northern Powerhouse'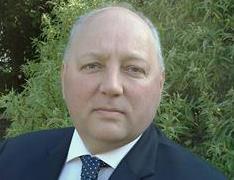 Nick Baveystock (pictured), director general of the Institution of Civil Engineers, said: "While these plans would need to survive a General Election, we welcome the commitment to improving Trans-Pennine road and rail links, enabling northern cities to achieve more through increased connectivity and capacity.
"It is also right that HS2 plans accommodate these links - ICE has continually urged Government to ensure the locations and designs for HS2 stations are 'future proofed' for potential expansion such as this. We look forward to seeing further detail."
Business rates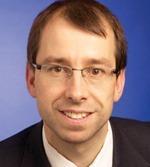 Richard Threlfall (pictured), construction head at KPMG, said: "The announcement of pilot schemes for Manchester, Cheshire East, Cambridgeshire and Peterborough to retain 100 per cent of additional business rate growth above forecasts is a significant step towards putting more buying power in the hands of the UK's city regions. Local taxation in the UK currently raises less than 2 per cent of GDP compared to an OECD average of nearly 10 per cent, severely restricting the ability of our cities to invest in their futures.
"It is good news that the Government appears finally to have heeded the calls for meaningful fiscal devolution, freeing our regions to thrive."
Jamie Thompson, head of business rates at Deloitte Real Estate, said: "The 10 authorities making up the Greater Manchester Combined Authority have a total Rateable Value of almost £2.75 billion which would generate around £1.35 billion – around 50% more than Wales.
"The benefits to Greater Manchester of control of this funding stream will depend on the success of Greater Manchester's economy and the level of autonomy allowed to the Authority to manage business rates."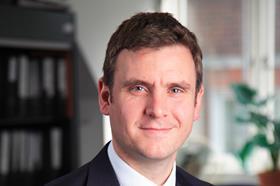 CECA chief executive Alasdair Reisner said: "The revival of the UK economy must not be limited to London. Today's announcements will stimulate local growth, letting cities get on with delivering their priorities. We would expect this to free up further investment in local transport, further accelerating growth in Manchester and Cambridge."
Sustainability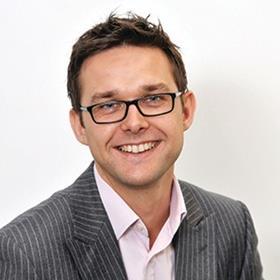 John Alker (pictured), director of policy and communications and acting chief executive of UK-GBC, said: "The Chancellor is clearly running down the clock on this Parliament and its efforts to improve the energy efficiency of our buildings.
"While his backing of the Swansea Bay tidal lagoon project shows that this Government's commitment to the green agenda is not entirely dead in the water, this is an otherwise barren Budget for energy efficiency - demand reduction remains the Cinderella of energy policy.
"Osborne's failure to extend the Landlords Energy Saving Allowance is particularly disappointing, and will leave a major funding gap for landlords wanting to improve their properties to meet the new regulations for 2018."

Infrastructure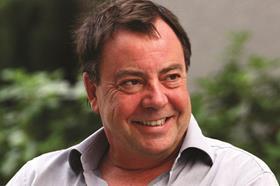 Richard Steer, chairman of Gleeds Worldwide, said: "Todays budget was more political polemic than fiscal forecast. There were some good indicators of travel including implied support for infrastructure, initiatives for Housing zones, and giving certain local authorities more control over business rates, however there was little detail. I am not sure how much we can rely on any of the proposed measures to materialise some seven weeks from an election when the Chancellor is hardly master of his own destiny. Whomever delivers the next budget, shortly after the election, I hope they remember key areas of concern like skills training, sustainable building and increased investment in building technology like off-site modular assembly research with enhanced capital allowances, these were some of the misses from todays barely disguised party manifesto."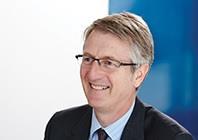 Jon White, UK managing director of Turner & Townsend, said: "This budget was never going to set pulses racing, however, we can take some comfort from plans to invest in regeneration and transport projects in London. But it was not just about the world's global capital, there was also a £7billion cash injection for airfields, rail and better roads in the south west and 20 new housing zones across the UK.
"The raft of measures for the North Sea was welcome news and will provide a much-needed pipeline of support for exploration, production and capital investment. The swingeing cuts in the supplementary and petroleum revenue taxes are also a boost. However, in the face of cripplingly low oil prices it will always be hard for the Chancellor to stem the flow of job losses.
"Moreover, plans for a tidal lagoon in Swansea Bay shows the government is committed to investing in cleaner energy with a steady move away from fossil fuels. If Swansea is successful, then with potentially more tidal projects coming on stream in the future, 10% of the UK's electricity needs could be met."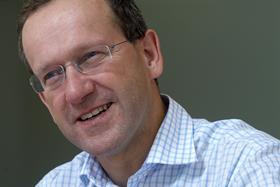 John Hicks, UK head of government and public at Aecom, said:
"Whilst we welcome the Chancellor's recognition of London and the Northern Hub as powerhouses for the UK's sustained recovery, the Budget does not go far enough. Only detail around the transport, healthcare and technology headlines for the Northern Hub will reveal whether this is an acceleration of the 2014 National Infrastructure Plan.
"We urge the government to encourage UK businesses to lead on delivering UK infrastructure projects, equipping them to take advantage of the huge export potential around the world. Ring-fencing delivery plans to speed skills development and mapping required skills against the planned pipeline of projects would enable UK business to better compete on the global stage. Otherwise British firms may lose out to international consortia and be reduced to taking tier-two roles."
Jon Hart, infrastructure partner at Pinsent Masons, said: "From a purely infrastructure perspective, things could have been better, but they could have much worse, too. A budget for vicars and optimists.
"Importantly, there is also a projection of future direction of travel for urban investment with certain cities being given the right to retain increases in revenue from business rates (and for other cities being given the right to bid for these increases) coupled with an expansion of Enterprise Zones. There was also reference to an increase in the opportunity for housing growth in London, building on the announcements in the Infrastructure Act. All of this needs to be balanced against the promise a future review of business rates themselves, but provides a potential platform for the development by cities of their own infrastructure plans and the involvement of future private sector investment. This will no doubt increase the attractiveness of the UK to foreign investors, who already regard the UK as a safe haven for investment."
"All this and a tripling of the church roof fund."
Swansea Tidal Lagoon
Keith Jones, Institution of Civil Engineers Wales Cymru Director, said: "I am delighted to see the support for the proposed Tidal lagoon in Swansea. Whilst there are many steps to be taken before this scheme can start, this is an excellent example of a project that could provide regular and predictable renewable energy.
"Wales has long coastline and the Severn's tidal range is the second highest in the World. The proposed Lagoon presents a promising opportunity to capture the enormous potential source of sustainable energy from the sea."
School building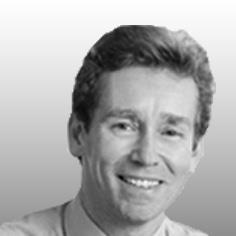 Marcus Fagent, head of education at EC Harris, said: "The Chancellor has announced increases in funding for church roofs but nothing to further improve the condition of school buildings. The condition of the school estate will not improve through the next Parliament with the ongoing flat-lined capital funding, and may actually deteriorate. Sadly education spending does not feature in the Infrastructure Plan and school buildings may start to become a constraint on the quality of education that children receive.
"The reason for this are that the demand for school places is continuing to rise, and the cost of providing new places is increasing. Construction costs are rising, but a more acute issue is the lack of new land for schools, and the increasing complexity of school expansion projects as the 'easy' expansions are no longer available. This will have the impact of continuing to divert funds from improving condition to providing new school places.
"The resulting lack of money to invest in existing buildings will become a further problem due to the widely anticipated reductions in school revenue funding through a future Conservative Government. Schools will have to find ways to reduce their teaching costs which has to mean employing less teachers. To do this they will have to teach children in different settings and this will place demands on school buildings - funding is not currently available to do this."
Flood defences funding
Melanie Leech, chief executive of the British Property Federation, said: "While welcome, this extra money will be little consolation to the millions of business and homeowners who face being excluded from the Government's affordable flood insurance scheme, Flood Re.
"Flood does not discriminate, so it is simply unfair to leave businesses, leaseholders and families living in the private rented sector to sink or swim on the open market. In particular, people who own their own flats will wonder why they should be denied access to affordable buildings insurance under the new scheme, while those who own their own house will not."

London powers
David Grover, chief operating officer for investment at Mace, said: "We welcome the establishment of a London Land Commission, as outlined in the 2015 budget. We hope this will enable land to be unlocked faster in order to deal with London's housing shortage."
More to follow…