Greenwich needs to find missing money by March 2023
Greenwich council still has to pay more than half of the £15m it said it would contribute to Woolwich's new Crossrail station, documents have revealed.
The council needs to find £8m by the end of March 2023, meaning cash earmarked for other infrastructure schemes across the borough may now have to be redirected to plug the shortfall.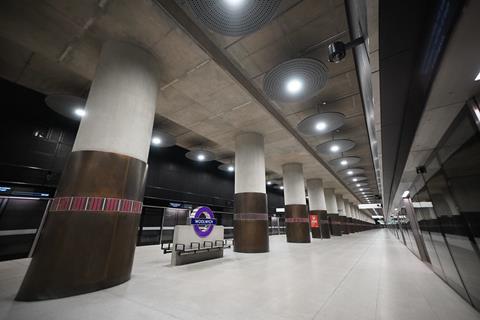 In 2013 the borough signed a wider £54m deal with the Greater London Authority to contribute £15m to the fit-out of Woolwich Crossrail Station, through a combination of the Crossrail Infrastructure Levy (CIL) and S106 funding. It agreed to pay the money to TfL by the end of the 2022/23 financial year.
But Greenwich has raked in less from developers than anticipated – raising the prospect that money meant for projects in other parts of the borough will have to be diverted to the station, which is due to open next year.
Council documents said it has paid £3.9m to TfL as part of the agreement, with a further £2.9m coming from the Crossrail Roof Tax – a levy applied to developments within a one mile radius of the station.
This means it needs to find just over £8m to settle its bill, with the missing money most likely to come from the CIL.
The council said: "At this time there are no plans to spend the available strategic CIL, with these funds being held to cover the outstanding commitment to contribute £15m towards the fit out of the Woolwich Crossrail Station by 2022/23 through borough CIL receipts."
The documents said there had been a decline in the amount of CIL collected in Greenwich over the past two years due to a reduction in project starts, with the brakes being put on new developments by the ongoing covid-19 pandemic.
When plans for Crossrail were originally developed, the line was routed to pass under Woolwich without stopping after the government said it would not represent good value. But the decision was reversed after the council and Berkeley stepped in to help fund building work at the station.