Firm says 2018 numbers won't be ready until 'Christmas at earliest' – three months late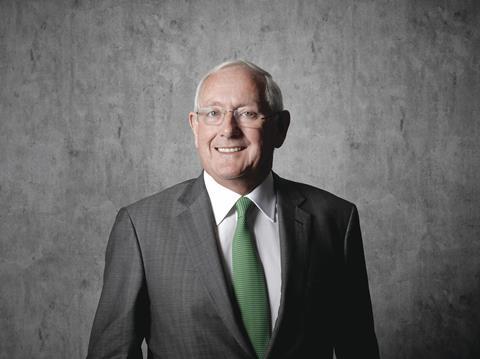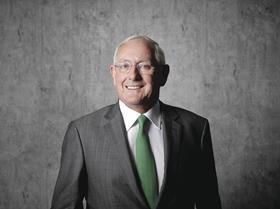 Laing O'Rourke has admitted it won't file its overdue 2018 accounts until this Christmas at the earliest with the country's biggest private contractor blaming "historic turbulence in the construction sector" for the delay.
Under Companies House rules, the firm was required to file its latest accounts, which cover the 12 month period up to the end of March 2018, by the end of last month.
But it has again missed the deadline – it filed its 2017 numbers more than five months late – and said the collapse of Carillion has meant auditors, banks and regulators are being extra vigilant over signing them off.
It added: "The collapse of a number of companies, large and small… has impacted the approach of banks, insurers, regulators and auditors and ultimately will prevent Laing O'Rourke closing out its formal statements in the coming weeks."
Chief executive Ray O'Rourke (pictured) said: "Our industry has witnessed the demise of a number of companies and the withdrawal of significant funding this year. This has put enormous pressure on parties across the sector and slowed down all regulatory, financial and administrative processes."
As a private contractor, Laing O'Rourke does not need to explain publicly why its accounts are late but it is understood the firm is keen to head off a repeat of last year's speculation over the delay in filing, which it said was down to problems with a loss-making PFI hospital contract in Canada.
The update, which effectively amounts to a trading update, is an unusual move for a company that is notoriously private and will be seen by some as an attempt to calm any nerves about the firm which in the last three years has seen its largest business, Laing O'Rourke plc, which covers its operations in Europe, Canada and Abu Dhabi, rack up accumulated losses of more than £400m.
It added that it completed the refinancing of its Australia business, headed up by O'Rourke's son Cathal, in the middle of this year and confirms the company, which had the for sale put over it in early 2016, is now off the market.
The company said it also an "outline agreement with its primary banking partners for UK refinancing". In its last public comment on this back in March, the firm said it had extended the refinancing deal to the end of April.
It also said its business turnaround is complete but gave no further details. In the plc arm's last set of accounts the firm said it had shelled out nearly £35m on a restructuring initiative in 2016 and 2017 with more restructuring expected in 2018.
In the update, it said its UK and global businesses will make a profit in 2018 but did not spell out any other details.
But the firm said its UK arm, which last week was confirmed as the replacement for Carillion on the stalled hospital job in Liverpool, was on target to make an EBIT of £70m for the year ending March 2019.
And it said that it has 100% of its 2019 revenue and 70% of its 2020 revenue. "Cost reduction measures introduced three years ago continue and are exceeding targets," it added.