Group also announces departure of finance boss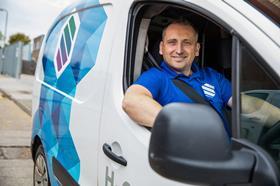 Lakehouse, the services group, has changed its name to Sureserve and announced the departure of its finance chief, Jeremy Simpson.
The group decided on the name change following the recent sale of its construction and property services operations to a new firm, Mapps Group, which are still trading under the Lakehouse name.
"Sureserve better reflects the activities the group is currently engaged in," a spokesman told Building. It is now focussing on regulated businesses in compliance and energy services.
Simpson joined Lakehouse as chief financial officer in April 2014. He had previously been UK finance director at waste management firm Shanks Group.
Simpson's successor would be named in due course, the group said.
The newly-named Sureserve also said it expected turnover for the 12 months to the end of September 2018 to be £185.1m, with pre-tax profit of £6.2m, as per analyst expectations.
Last year the larger group had posted annual revenues of £290m and pre-tax profit of £5.6m.