Price tag could rise to £1.5m if certain performance targets are met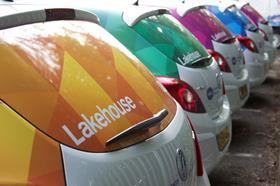 Services group Lakehouse has announced the sale of its construction and property services operations for £500,000, with the possibility of that figure rising to £1.5m if certain performance targets are met.
Lakehouse said it has sold both operations, comprising the legal entities Lakehouse Contracts and Foster Property Maintenance, to a new company said to be backed by sector specialists called Mapps Group.
The firm announced its intention to sell the businesses, which employ 236 staff, in June. Last year the construction operation posted a profit of £2m while property services recorded a loss of £1.7m.
Depending on their performance in the two years to 30 September 2021, Lakehouse will receive a further sum which could be as high as £1m.
Lakehouse's executive chairman Bob Holt said the sale would allow the group to focus on its compliance and energy services activities, "where we have strong market positions, which help underpin more predictable and profitable revenue streams.
"I believe that Lakehouse Contracts and Foster under the private ownership of Mapps Group will do well."