Maintenance and energy services firm has acquired six firms in the past 12 months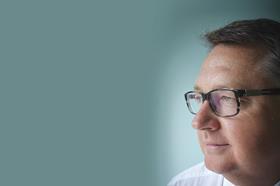 Lakehouse will "take a breather" in 2016 on the M&A front, after going on a takeover spree this year that saw it acquire six firms in 12 months.
The maintenance and energy services firm has had a bumper 2015 after floating on the London Stock Exchange in March, fuelling a buying spree that included Aaron Heating Services, Sure Maintenance and Orchard. The firm also announced the acquisition of lift specialist Precision last week for £5.5m.
Lakehouse chairman Stuart Black (pictured) told Building the firm will "take a bit of a breather" in 2016 by acquiring "one or two more firms" in the remainder of its current financial year to September 2016.
Black said: "Acquisitions are a key part of our strategy, but [the last 12 months] have been exceptional by anyone's standards."
Black's comments come after Lakehouse posted a leap in both profit and revenue in its first set of full-year results as a stock exchange listed company, published last Thursday.
The firm posted pre-tax profit of £3.2m for the year to September 2015, well up on the £100,000 posted the previous year.
Revenue increased 13% to £340.2m, up from £302.5m.
The results were skewed by large exceptional costs across both years, including, in its latest set of results, the £4.2m cost of listing in March, as well as contract losses totalling £5.4m, partly incurred within its social housing development business, which it is exiting.
With exceptional costs stripped out, Lakehouse posted underlying pre-tax profit of £21.6m, up 114% on £10.1m the previous year.
Black said the firm's energy services business Everwarm - which predominantly fits energy efficiency improvements in homes - is diversifying in order to weather the government's cuts to green subsidies, including the Green Deal. Everwarm has been bolstered by the acquisitions of smart metering and energy brokering businesses in recent months.
Black said: "[Everwarm] will be a broader business going forward […] We've managed to mitigate some of the risk."
Lakehouse's overall order book stands at £595m, while it said its pipeline of opportunities totals £2.8bn.