New operation further increases insurance giant's scope in housing market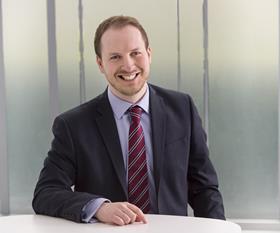 Insurance giant Legal & General is ramping up its presence in the housing sector by launching an affordable homes business.
It aims to build 3,000 units a year by 2022 and the news comes just weeks after the firm paid £315m to take full control of Scottish housebuilder Cala Homes.
L&G has already launched a modular housing business with units being manufactured from a site on the outskirts of Leeds.
Nigel Wilson, L&G's chief executive, said affordable housing was a "classic example of underinvestment with minimal new equity capital being deployed to the sector.
"This is not a sustainable position - either for the sector or for the 1.3 million households currently on a waiting list. This important sector has now been added to Legal & General's £15bn UK direct investment programme."
Its latest housing operation will be called Legal & General Affordable Homes and is being headed up by Simon Century, who joined L&G two years ago and whose previous roles include a spell as director of strategy and corporate finance at Bedford-based affordable housing provider, BPHA Group.
Century (pictured), who is currently putting together a management team, said many housing associations were becoming increasingly highly leveraged, having funded significant amounts of development through debt funding for a number of years.
"They have no ability to raise equity and maintain a sustainable financial structure – therefore forcing many to significantly limit their growth ambitions.
"Legal & General Capital is building a more natural and sustainable model, one in which institutional investors are the long-term holders of the assets working alongside the best-in-class affordable housing operators who will provide the highest-quality housing management."
L&G said the new wholly-owned operation will target all areas of the affordable housing market, including new build Section 106 and grant-funded affordable rent, social rent and shared ownership units.