Artelia latest firm to give evidence at ongoing public inquiry
The quantity surveyor which worked on the refurbishment of Grenfell Tower has said the building's manager was not an inexperienced client let down by others' failings.
Artelia was hired as the QS, employer's agent and CDM co-ordinator for the work at the west London block which caught fire in June 2017, in which 72 people died.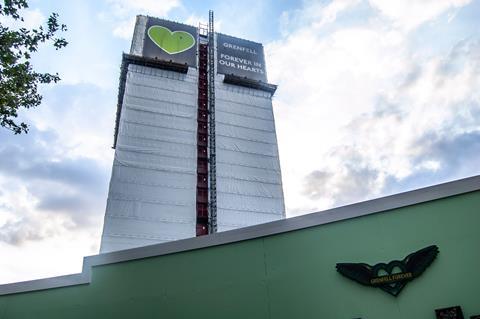 Richard Spafford, representing the firm, told the Grenfell inquiry yesterday (Wednesday) that it disagreed with Kensington and Chelsea Tenant Management Organisation's (TMO) characterisation of itself as simply being "let down" by others.
He said: "The TMO could have appointed a project manager but the TMO chose not to. This is no surprise. An entity with the experience, resources and expertise of the TMO was perfectly capable to manage the refurbishment itself. It was a substantial and sophisticated entity, not a lay client."
And he added: "It can't be reasonable to view Artelia as having had some kind of obligation to come to the rescue if there were failings by other consultants with clear responsibility for particular issues."
But the TMO's counsel Alice Jarrett said her client was not made aware of the dangers of using ACM cladding during the work.
She said: "At no time were any concerns raised by [main contractor] Rydon or RBKC [Royal Borough of Kensington and Chelsea] building control to the TMO, or to Artelia as the employer's agent, regarding any issues of design non-compliance throughout the procurement, design, value engineering and construction stages."
She added there were other firms on the project team "with specific technical expertise that were in a far better position than the TMO and had a legal duty to identify non-compliance. None did."
The inquiry, which is set to last 18 months, continues.