Lend Lease has won a £13m job to fit-out the British headquarters for BMW in Farnborough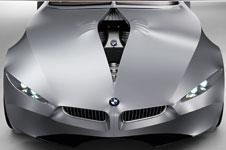 Lend Lease has been appointed as project manager, cost manager and CDM coordinator for the fit-out of the new 300,000 sq ft UK headquarters.
The new HQ is situated on a four hectare site that was formerly Nokia's office campus. It will comprise three separate office buildings – a total of 28,000m2 of space and two six-storey decked car parks.
Lend Lease has previously worked on the BMW i Store for their hybrid range of cars at 56 Park Lane, the motorcycle showroom at 70 Park Lane, the service centre in Battersea and a fit-out at their office in Hampshire.
Barry Taylor, Lend Lease's Director of Consulting, said: "We were chosen over other well-established consultancies – demonstrating that we are able to satisfy our client's high expectations with continued successes and an excellent multi-disciplinary service at a competitive fee."