Contractor to design and build 3,500 units under first phase of massive construction plan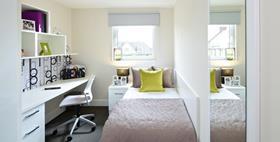 Contractor Lend Lease has landed a £240m contract to design and build 3,500 units of student accommodation across England.
The firm was awarded the job by Manor Property Group and is the first phase of a plan to build up to 40,000 units across England and Scotland.
The 3,500 units will be spread across five projects in Birmingham, Leeds, Manchester, Sheffield and Hull.
Lend Lease Group chief executive Steve McCann said "We are very pleased to have secured this agreement with Manor Property Group, which leverages the core capability of Lend Lease's project management and construction business in the UK student accommodation sector, and adds to our construction work."
The projects are expected to complete in 2015.