Material from the buildings in New Cross failed BRE tests over the summer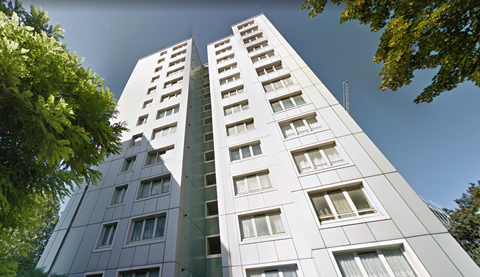 Lewisham council has begun removing external cladding from three residential buildings in the borough, after the material failed government tests conducted over the summer in the wake of the Grenfell tower fire.
The removal of external cladding from three buildings in New Cross (1–48 Hatfield Close, 49–96 Hatfield Close, and Gerrard House) started yesterday. It has covered the three blocks for nearly 20 years.
Following the Grenfell fire, which claimed the lives of up to 80 people, the government commissioned the BRE to carry out tests of a range of cladding materials taken from tower blocks in excess of 18 metres high, with seven examples representing 228 buildings failing.
Following the publication of the safety test results Lewisham Homes, the council's residential arm, introduced a 24-hour fire patrol service in the buildings.
It said it would offer financial assistance to residents to cover increased energy bills as a result of the external cladding being removed.
Val Jarman, vice-chair of the Hatfield Tenant and Residents Association, said: "I feel a lot safer now I know the cladding is coming off."