Lord Stunell's comments come after construction's Brexit Manifesto called for two year transition deal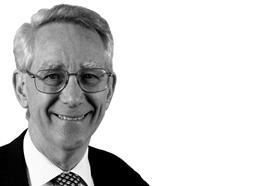 The Liberal Democrat peer behind a review into the impact of Brexit on the construction industry has warned the government has still not grasped the seriousness of the impact on labour when the UK leaves the EU.
Lord Stunell's comments came as this week several trade bodies said the industry runs the risk of facing a 'cliff edge' if access to EU workers is cut off following Brexit.
Publishing its Construction Industry Brexit Manifesto on Wednesday, the seven want a two-year transition period during which EU building workers should have the guarantee of settled status in the UK.
And the manifesto says a post-Brexit migration system should based on key occupations that are in short supply – rather than admitting people based on their skills or salary level.
Stunell (pictured), a former building regulations minister, said: "There's an awful lot of debate in Parliament about building 300,000 homes a year, which means doubling the housing output. Nobody actually is really debating: 'Is there anybody to build the houses?'"
"Parliament's constantly urging the government to build more houses, more hospitals, build more this, build more that, but I don't think there is quite the connection that at the minute there won't be a construction industry that's capable of delivering that."
According to Labour Force Survey statistics, 12.6% of workers in the construction industry were not born in the UK and 5.7% were born in Eastern European countries which joined the EU after 2004.
But in its Brexit manifesto, the group of trade bodies, which includes Build UK and the Federation of Master Builders, said the percentage of EU nationals in the industry's workforce is closer to 50% for London and the South East.
Brian Berry, chief executive of the Federation of Master Builders, said: "We know we need to step up as an industry and train more home-grown talent but we also have to be realistic about the future.
"There will continue to be some ongoing need for migrant workers and our post-Brexit migration rules will need to be fit for purpose."
The Home Office has previously said that it will set the future immigration system in the near future.