The Liberal Democrats have adopted proposals to significantly bolster the Green Deal as official party policy.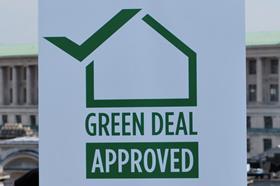 The proposals, which formed part of a policy paper debated at the Liberal Democrat party conference this week, includes commitments to introduce incentives for people to take-up the Green Deal by bringing in variable rates of stamp duty and council tax based on the energy efficiency of a property.
The paper also proposed that the party should back the introduction so-called consequential improvement proposals, which would require householders to upgrade the performance of their homes when building extensions.
The Lib Dem's proposals are in line with Building's Green for Growth campaign, which has been calling for government to bolster its flagship retrofit scheme with incentives through the tax system.
The policy paper also said the party should seek to increase the ambition of the Green Deal.
The proposals were adopted by the party as official Lib Dem policy.
However, this will not automatically mean they form part of the Lib Dem's 2015 election manifesto as they have yet to be fully costed.