Building's latest Hays contractors salary survey reveals who's picking up what
Health and safety directors working in London saw their pay packets jump 10% in 2020 as they took home an average £110,000 a year, making them the best-paid profession according to the latest Hays contractors' salary survey.
Those carrying out the role in the South-east were the next best paid, earning an average of £95,000 – up from £85,000 last time.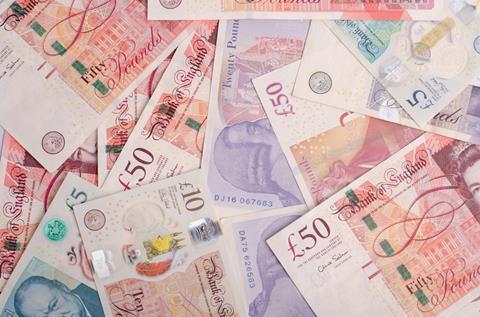 Nationwide, those working as health and safety directors earned an average of £78,542, a bumper pay rise of more than 12% on the previous year and making them the profession to see their wages go up the most.
The ongoing importance of safety in the industry and tackling the covid-19 pandemic are the triggers behind the hikes.
Gaelle Blake, director of Hays construction & property, said: "Even before the covid-19 pandemic, there was a big focus on health and safety regulations across the sector so it's not surprising to see this reflected in salary rises. Since then, there's been even more of a focus due to covid-19 with health and safety procedures being paramount to ensure operations can continue effectively."
Mike Hedges, director at Beard, added: "For me [the pay rises aren't] surprising. For us and many in the sector, health and safety has been a growing part of our business for the past 20 or 30 years."
> 2021 Contractor Salary Survey: See the full results
After health and safety directors, the next-best paid professionals were contract managers – picking up a national average of £63,917 – and senior estimators who took home an average £62,250. Both saw their wages rise by 2.4% last year.
But for several professions, the annual pay packets barely moved with increases being measured in the hundreds of pounds.
Assistant estimators saw annual wages rise by just over £400 from £32,000 to £32,417 while assistant site managers picked up an average of £36,125 – just over £600 more than the year before when they were paid £35,521.
Assistant quantity surveyors also saw salaries squeezed with average packets barely creeping up from £31,125 to £31,792.
The survey also revealed that 75% of firms were planning to recruit more staff over the coming year – showing some confidence in the market moving forward.
Blake added: "Despite a rocky 2020, it's really encouraging to see that three quarters of contractor firms plan on recruiting staff over the next 12 months, just below the 77% witnessed last year. Recruitment intentions have risen steadily since April last year, and employers are more optimistic for the year ahead.
"Now that the intention to hire is there, the next step for employers is to develop a competitive recruitment strategy. Today's job seeker is very different to just six months ago. It's vital therefore that employers appreciate how the pandemic has changed job seekers' priorities."
Would-be movers are looking for more than 28 days annual leave, a pension provision above the legal minimum, company car or car allowance, health insurance or private medical cover and training and professional certification support.
The survey was conducted between 26 October and 16 November 2020 and had more than 2,000 responses.