Sadiq Khan admits revised opening window could be missed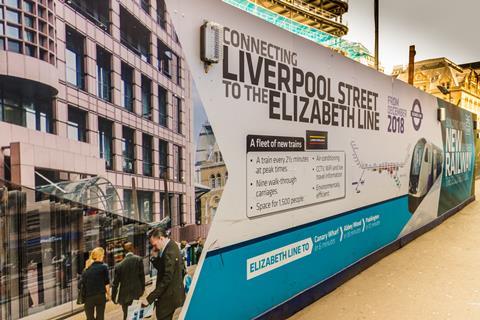 London mayor Sadiq Khan has said he expects to be told in a matter of weeks whether Crossrail will be finished within its new completion window – or if it will be delayed even further.
Both the railway's chief executive Mark Wild and chairman Tony Meggs have recently admitted the scheme could be facing a six-month delay and need a further £400m to finish it off.
Khan told Building he expected to be told next month when the line will finally be ready and how much it will cost.
He said: "The [Crossrail] board is going to come back next month and let [me] know what they think is going to happen. They could say that completion in the six-month window between October next year and April 2021 will be met or it'll be breached."
But he added that he had full confidence the new management team, brought in towards the end of last year, would give him honest answers.
He said: "I attended a recent Crossrail board meeting and at the end I was able to ask questions of members and they gave me honest, candid answers. That wasn't happening before. But the good news is there is far more transparency than there was before."
Khan again put the boot into the previous regime whom he has already accused of misleading him over the original opening date for the line, which was due to be December last year.
"I was most frustrated in August 2018 when I was told that the expected date of opening wasn't going to be met. I was told three months in advance of the opening. I thought: 'That can't be right, surely somebody knew before?' You'll have seen the various inquiries that have taken place that confirm that Crossrail Ltd should have known far earlier, and they didn't."
The mayor also rejected having Old Oak Common as the capital's terminus for HS2. The west London location has been suggested by some instead of Euston as a cost-saving measure but Khan agreed with TfL commissioner Mike Brown who has previously said Old Oak Common wouldn't work.
"Old Oak Common is a hugely important regeneration development scheme with potential for huge number of homes and jobs there, but Euston is really important, connecting to Crossrail 2, we hope, and to the tube system. Old Oak just is not in the heart of the city."
Terminating the line at Old Oak Common is one of the options being considered in a review of the project being led by former chairman Doug Oakervee. His report is due to be completed next month.