Railway's bosses have warned late-running scheme may need another £400m handout
London has been put on notice that it will be its responsibility to find any extra cash that may be needed to complete the Crossrail scheme.
Both the railway's chairman and chief executive have recently warned the late-running scheme might need a £400m bailout in order to finish it.
But the Department for Transport's (DfT) top civil servant, Bernadette Kelly, said if the job is not finished within its £17.8bn budget then Crossrail's other co-sponsor – Transport for London (TfL) – will have to pick up the tab.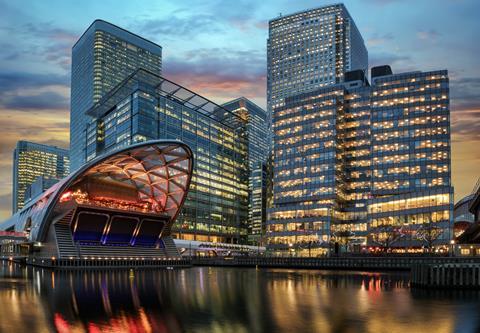 In a letter to Public Accounts Committee (PAC) chair Meg Hillier, Kelly said: "Our expectation continues to be that London will pay for any further funding needed to complete the project."
Kelly referred to a cost update made by Crossrail chair Tony Meggs, who last month told the TfL board that Crossrail's own scenario modelling "seems to support the possibility of a four to six month delay and a £300m to £400m overrun".
Meggs said there was a 20% chance the scheme could be £394m over budget and six months late but that internal probabilistic modelling – or cost estimates – suggested a £42m overspend was the most likely scenario.
Kelly acknowledged that Crossrail is still finalising cost forecasts for the central section of the route, with work ongoing to identify cost control and risk mitigation strategies.
And she revealed that the DfT and TfL will commission an independent review once this work is finished by Crossrail.
The review will aim to assess the deliverability of the revised cost forecast, while the sponsors will also consider if any further assurance activities are required.
She said: "The Infrastructure and Projects Authority will also be conducting a review of Crossrail's assurance framework, which is due to be completed in the next few months."
Kelly said the DfT would write to the PAC once this work was finished.
Crossrail is due to finish some time between October next year and the following March. But chief executive Mark Wild has warned that Bond Street station, being built by a Costain-Skanska joint venture, will only be ready some time after the March 2021 date.