London's housing needs have been greatly underestimated, Aecom report finds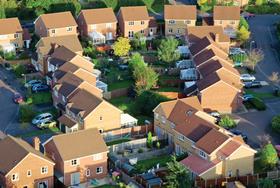 London and the South-east will need 2.5 million new homes if the region is to cope with future growth projections, a million more than previously thought, a report has found.
The report by consultant Aecom said local authorities across London and the South-east have underestimated the need for extra homes by one million.
The report looked at the plans of 127 local authorities within a 60 mile radius of central London and said 2.5 million homes – rather than the 1.5 million currently projected – were needed by 2036.
Aecom studied each of the capital's boroughs Strategic Housing Land Availability Assessments, have identified sites for 685,000 homes in the period.
But the firm said this was 423,000 fewer than is required.
Aecom's managing director for Europe, Middle East and Africa, Andrew Jones, said the housing shortage was not just a London problem, but affected the whole of the South-east and that the equivalent of one new Milton Keynes needed to be built across the region every year to cope with a population that is expected to reach 24 million for the whole of London and the south-east by 2036.
"Limiting the conversation about the housing shortage to the [London borough] borders ignores the 700,000 people commuting into the city every day and the acknowledgment that London is the number one economic driver for the entire South-east," he said.
"To properly manage London's future growth, we must start looking at London as a metropolis of 20 million people that is economically, socially and culturally connected to the capital."
Jones added that homes needed to be built around transport hubs and that in the future the suburbs will drive "quality living".
He said: "Throughout the region, we need to make the most of existing and future transport connections through intensified development around tube and rail stations, to create revitalised centres with homes, workplaces and community amenities fit for the city's future demographic and economy.
"With a focus on the quality of place and local identity, the suburbs will be new engines of innovation and quality living."
Aecom said that the region's population could be close to 30 million by 2065 making the capital one of a handful of global mega-cities.
This story first appeared Building Design.