SOAS University of London reveals first images of new curved glass roof installed on campus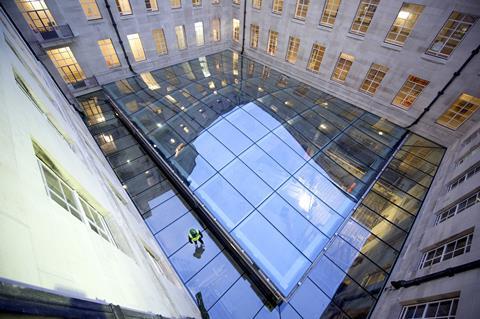 Graham Construction and SOAS University of London have unveiled an ambitious curved glass roof for its new student hub
The £17.3m refurbishment of SOAS University of London has been delivered to house a new 1,000m² student hub which connects the university's Grade II-listed North Block with the iconic Senate House.
Graham Construction used a 10-tonne telescopic crane to lower the 3m² curved glass panels into place atop the supporting steel structure. A perimeter gutter has been formed to collect rainwater, which is stored and reused within the building; a system that has only been retrofitted into a handful of Grade II-listed buildings in the country.
The project is expected to complete in June.