Inhabit scheme will allow people to fit-out their own house to save 30% of price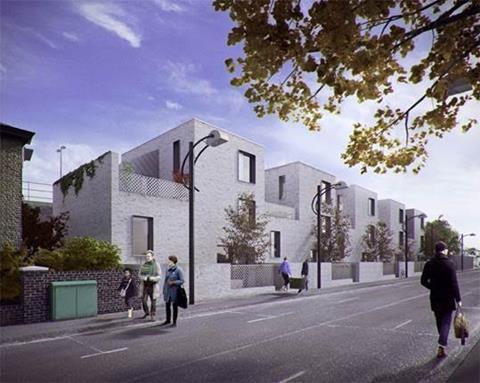 London's first custom-built housing scheme enabling people to fit-out their own home at up to 30% discount has been launched in Peckham.
The scheme by Inhabit Homes allows residents to source their own materials and use 'sweat equity' to save up to 30% of the cost of the home
The proposal had been submitted by Inhabit and mixes home-buying with self-build. Managing director of Inhabit Gus Zogolovitch said: "75% of us would never buy a new build home. I think that's partly because we don't want the mass-produced product built by the volume house-builders.
"You can see with the advent of farmer's markets and craft beers that society is changing and we now seek choice, quality and good value. Our homes are the most expensive thing we ever buy, yet how many of us get to choose how our homes are laid out, what floor finish we have and how much we want to spend on a new kitchen."
Inhabit has borrowed models from crowdfunding and Ikea to rethink the way that our homes should be sold. With crowdfunding, banks are cut out and borrowers get a cheaper deal by going to investors directly. Inhabit use a similar model by asking the owners themselves to fund the build rather than paying investors or banks and then passing those savings back to the consumer.
Day One of the Ecobuild 2016 event will be all about housebuilding and will feature guest speakers and exhibitors from housing specialists. Click here for the latest conference programme, and to register FREE to attend.