More than 70 blocks of 20 storeys or more will finish this year
The number of tall towers in London where construction is expected to wrap up this year is set to soar, according to new research.
New London Architecture's 2019 London Tall Buildings survey has revealed that 76 towers with 20 storeys or more are due to be finished in the capital this year, up from 25 in 2018.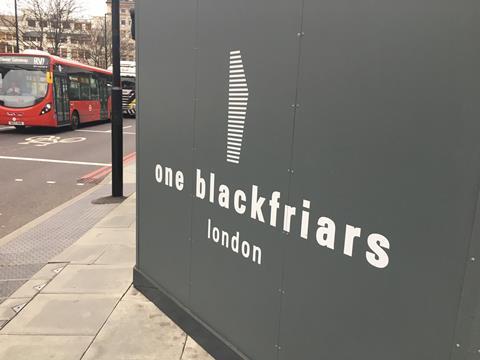 But the report said the high number of expected completions in 2019 was boosted by the fact that only half of the 50 towers that were due to be finished last year actually completed with issues such as labour and financing being blamed for the delays.
It said: "Tall buildings are taking longer to complete, and this can be for multiple reasons, such as skills shortages, changing project delivery timescales and financial viability issues.
"In other cases, over-optimistic predictions can play a role in increasing the number of expected completions in a certain year, however, in considering the statistics of the preceding two years it is conceivable that more than 60 tall buildings could be completed in 2019."
While the number of planning applications for tall buildings in 2018 fell slightly on the previous year, decreasing from 78 to 75, the number of tall towers granted planning permissions increased to 72 from 63.
Construction started on 38 tall buildings in 2018, which is a decrease of two from the previous year.
The survey also revealed that six towers that were finished last year took longer than the average construction programme of 28 months.
One Blackfriars, which was developed by Berkeley, had the longest construction programme, with main contractor Multiplex taking four years and seven months to build the 50-storey residential tower at the southern end of Blackfriars Bridge which has been designed by Simpson Haugh.
The other five projects were Barratt's nearby Blackfriars Circus residential scheme, City office tower The Scalpel, built by Skanska and designed by KPF, the 33-storey Stratford Central scheme by Telford Homes and the Manhattan Loft Gardens in Stratford, built by Bouygues. The fifth was the Foster + Partners-designed Principal Place, also built by Multiplex, in Shoreditch on the City fringe.