Labour peer accused the government of the "destruction" of the country in its pursuit of Brexit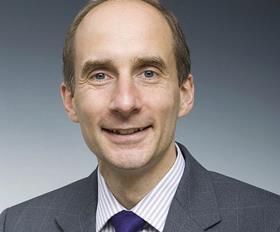 Infrastructure tsar Lord Adonis has hit out at the government's handling of Brexit after resigning from his position as chair of the National Infrastructure Commission (NIC).
The Labour peer, who had chaired the commission since April last year having led the body as interim chair since its launch in October 2015, revealed that Brexit was causing a "nervous breakdown across Whitehall and conduct unworthy of Her Majesty's Government" which he said was being likened to the Suez Crisis in the 1950s.
In a letter written to prime minister Theresa May published on the BBC, Adonis said: "The European Union Withdrawal Bill is the worst legislation of my lifetime. It arrives soon in the House of Lords and I feel duty bound to oppose it relentlessly from the Labour benches.
"A responsible government would be leading the British people to stay in Europe while also tackling, with massive vigour, the social and economic problems within Britain which contributed to the Brexit vote."
Adonis, who was transport secretary under Gordon Brown between 2009 and 2010, also attacked current transport secretary Chris Grayling's decision to "bail-out" the Stagecoach/Virgin East Coast rail franchise, adding that he planned to share with any investigation into the handling of the issue "troubling evidence".
He added he was resigning as "my work at the Commission has become increasingly clouded by disagreement with the government […] fundamental differences which simply cannot be bridged".
The NIC, which was officially launched as an executive agency of the Treasury in January last year, is charged with impartially setting the UK's long term infrastructure objectives.
In October, the body highlighted seven areas of infrastructure activity which it believed the government has failed to deliver, as part of the first National Infrastructure Assessment. It said current plans and policy frameworks "fall well short of what will be required if the UK is to have the infrastructure it needs to support its long-term prosperity and quality of life".