Foster + Partners reports pre-tax profit of £43.2m in 2011-12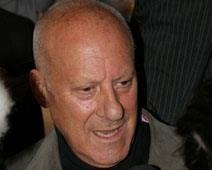 Architect Lord Norman Foster nearly halved his pay in the last financial year as profit at his firm dipped 9%.
Accounts filed at Companies House reveal Foster + Partners Ltd's highest paid director, thought to be Norman Foster, was paid £920,000 in the year to 30 April 2012, down from £1.8m the year before.
Emoluments and pension contributions for the firm's 11 directors totalled £4.5m, down from £7.5m the year before.
The firm reported a pre-tax profit of £43.2m in 2011-12, down from £47.5m in the previous year.
However, the global practise also reported stable turnover at £159m.
A spokesperson for Foster + Partners said the firm was happy with "stable trading" in the difficult environment. She said: "2010-2011, the year before, had been an exceptionally good year by comparison."
Asia remained the biggest market for the firm, turning over £52.1m and growing 4%.
Foster + Partners' business in the UK saw significant growth of 45% to £16.3m and its work in South America also grew, rising 79% to £5.7m.
But the firm reported an 18% drop in turnover from projects in the Middle East to £32.7m and a 12% fall in revenue from North America to £25.4m. Revenue in Australasia, where the firm only turned over £550,000, fell 41%.
Mouzhan Majidi, chief executive of Foster + Partners', said: "Staying ahead, creatively and innovatively and building on our strengths have been the fundamental goals during a year that has proved challenging."
He added that 2011-12 had been a record year for the number of enquiries, fee proposals and conversions despite a difficult trading environment.
Maijdi said the firm had invested in growth with the opening of a new model shop with 3D printing facilities. He said the practice had a "design approach" which was "rooted in research". He added: "Our continued investigation into sustainable solutions for architecture and infrastructure is just one area where we have made significant progress."
The firms also saw its headcount grow from 903 in 2011 to 1,003 in 2012, with the majority of that growth being driven by a rise in professional employees from 703 to 784 over the period.