Wilford was best known for his three-decade working relationship with James Stirling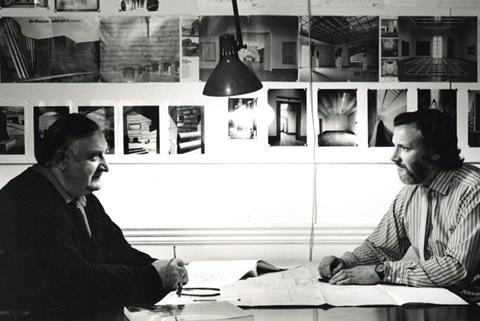 Michael Wilford, former business partner of James Stirling and architect of the Lowry in Salford and the British Embassy in Berlin, has died aged 84.
Born in 1938, he attended the Northern Polytechnic School of Architecture and the Regent Street Polytechnic, both in London.
In 1960 he joined the practice of James Stirling and the two would go on to establish James Stirling, Michael Wilford and Associates in 1971.
The practice became one of the most influential in British architectural history, delivering landmark projects such as the Staatsgalerie in Stuttgart and No.1 Poultry in the City of London.
During their partnership, the firm's approach transitioned away from the modernism of Stirling's earlier work with James Gowan towards post-modernism.
Wilford's partnership with Stirling continued until the latter's death in 1992, after which Wilford continued the practice under his own name. Between 1993 and 2001 Wilford operated a partnership under the name of Michael Wilford and Partners.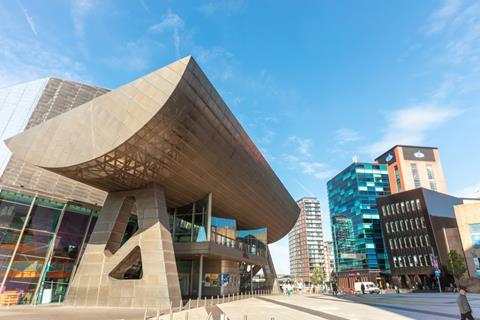 No.1 Poultry, completed by Laing in 1999, was an archetypal Stirling building, and both the Stuttgart Music School, which picked up the Stirling prize, and the Lowry Centre, built by Bovis, started out as Stirling designs but were reworked by Wilford. The Berlin embassy, completed in 2000, is perhaps the most famous purely Wilford building.
He later established Michael Wilford Architects in England, while continuing his connection to Germany through Wilford Schupp, which he formed with Manuel Schupp, and which was based in Stuttgart.
Wilford taught at a number of schools of architecture, including Yale and Harvard. He was also a visiting professor at the Liverpool School of Architecture.