Firm confirms four divisional chief executives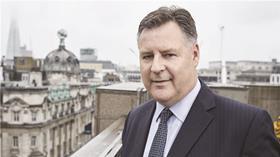 Mace has unveiled details of a new leadership structure that will see four senior figures promoted to divisional chief executive positions.
Group chief executive Mark Reynolds said the company has appointed divisional chief executive officers across its development, consultancy, construction and facilities management arms.
David Grover will be appointed as chief executive for development, where he is currently the chief operating officer, while Jason Millett will take the same step up in the firm's consultancy division.
Construction chief operating officer Gareth Lewis has been named as the division's chief executive, while his current deputy Mark Castle will replace him as COO.
Ross Abbate will be appointed as chief executive for Mace's facilities management business, Mace Macro, where he is currently global managing director.
Reynolds said the divisions will have greater influence and control over their strategies, with each leader and divisional board to be given the responsibility for client relationships, service delivery and overall performance.
Mark Holmes (pictured) will replace Mace co-founder Ian Wylie, who died in July, as the firm's deputy chairman.
Holmes, who is currently a chief operating officer in the firm's consultancy business, will retain a number of his other current roles, including leadership of Mace's People and Talent and Responsible Business boards, as well as continuing to support the firm's North America and Mace Macro businesses.
Richard Bienfait, who has previously been announced as Mace's new chief financial officer, will take up his role on the group board in January.
Bienfait will join from higher education developer University Partnerships Programme, where he has been chief executive since January this year. Before that he was chief financial officer at the business.
Mace confirmed its current finance boss Dennis Hone would retire at the end of the year when it revealed its latest financial results earlier this month.
In the year ended 31 December the firm turned over £2.35bn, an increase of 19% on its 2017 figure, while pre-tax profit came in at £32.8m – down 8% year-on-year, resulting in a pre-tax margin of 1.4%.
The company is expecting revenue to fall below the £2bn figure this year, due to a drop in turnover in London and the South-east.
The leadership changes will come into effect from the start of next year.