Stephen Venney spent a decade working for Balfour Beatty in the city
Mace's consulting arm has promoted a project manager behind a string of high rise projects in Dubai as its new country director for the United Arab Emirates.
Stephen Venney takes the newly created role after four years at the firm and with 17 years of experience working in the region.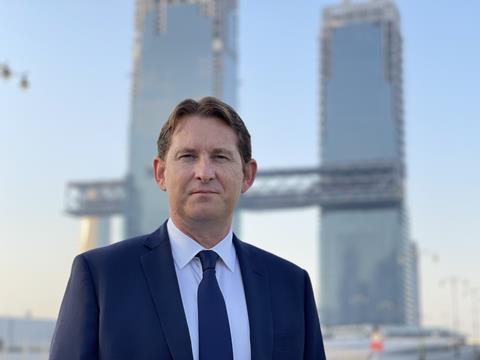 Venney moved to Dubai in 2005 to take up a role as a Balfour Beatty contracts manager for almost a decade before becoming a representative for Abu Dhabi developer TDIC (Tourism Development and Investment Company).
He joined Mace as an operations director in 2016.
At Mace, Venney has worked as the firm's project director on One Za'abeel, a pair of mixed-use towers connected by the world's longest cantilever.
Designed by Japanese architect Nikken Sekkei, the 304m-high towers are linked by a 225-m bridge which straddles a six-lane highway.
Other projects Mace is working on in the city include the Dubai Opera District and Ain Dubai, the world's tallest ferris wheel.
Venney's appointment follows the firm revealing plans to grow it's consulting division to a £500m turnover within the next five years and expand its staff by 1,300.