Consulting arm to add more than 1,000 staff to its payroll in next five years
Mace is expecting to add another 1,300 staff to its consulting arm under plans to grow the division to a £500m turnover business within five years.
The move is part of a wider ambition at Mace to get turnover up to £3bn by 2026 – which, if achieved, will have seen the firm hike income up by more than three-quarters from its current £1.7bn.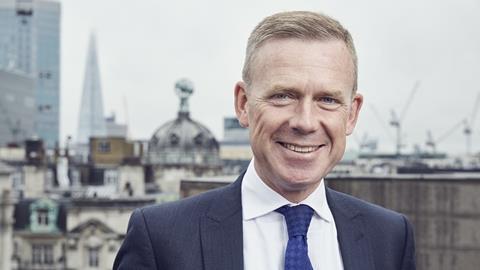 Mace is also expected to go on a recruitment drive with staff numbers set to hit 8,000 from the current 6,000 while the firm is targeting a 20% growth in margins every year.
Chief executive Mark Reynolds told Building last year it was expecting to post revenue of £1.73bn for 2020 when it files its annual figures later this year, admitting turnover won't get back above the £2bn mark until the end of this year.
But Mace is now eyeing a record turnover target with its consulting business being asked to grow more than 40% from its current revenue of £350m.
Headed by Jason Millett, the business currently employs around 2,700 people across more than 30 offices in the UK and abroad but under the plan staff numbers at its consulting arm will shoot up to 4,000 by 2026 – with half of the new recruits being made in the UK.
Millett said he wanted to grow the firm's overseas workload and target North America and Asia-Pacific in particular.
"There's a strong export strand to our strategy and to use the strength of what we do in the UK and take some of our skills around the world," he added.
He said the firm was already having discussions about how much office space it needed in the future with London, Birmingham and Manchester among its major locations.
The covid-19 pandemic has prompted Arcadis to leave its King's Cross home, where it has space for 1,200 staff, to one in the City this summer with room for just 400, while Aecom is also mulling plans to downsize its London headquarters at Aldgate.
But Millett said offices still had role in the future. "I can see [our] space going down but we need to have space for specific tasks, to exchange ideas and there is an expectation from clients to know the locality."
Under its proposals, Mace wants to see 10% year-on-year revenue growth, with 90% of its work to be delivered using modern methods of construction. It also wants to cut carbon emissions 10% year-on-year as well as reduce its gender and ethnicity pay gap by 10% every year.