Contractors make continuity plans if firm cannot continue as a growing concern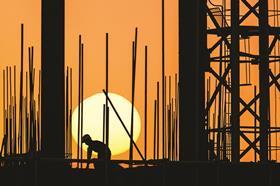 Mace has stepped in to help PC Harrington by paying its suppliers on a number of its projects including the £380m Nova mixed-use project in Victoria, London, Building understands.
Contractors are currently reviewing contingency plans for their own schemes if PC Harrington Contractors - which filed a notice with the High Court in Leeds with an intention to appoint administrators in April – cannot continue as a going concern. The firm isreportedly winding down activity on a number of sites.
UCATT regional secretary Jerry Swain said: "We're very concerned for the future of PC Harrington Contractors and the effect of its possible collapse."
Mace, Sir Robert McAlpine and PC Harrington all declined to comment.